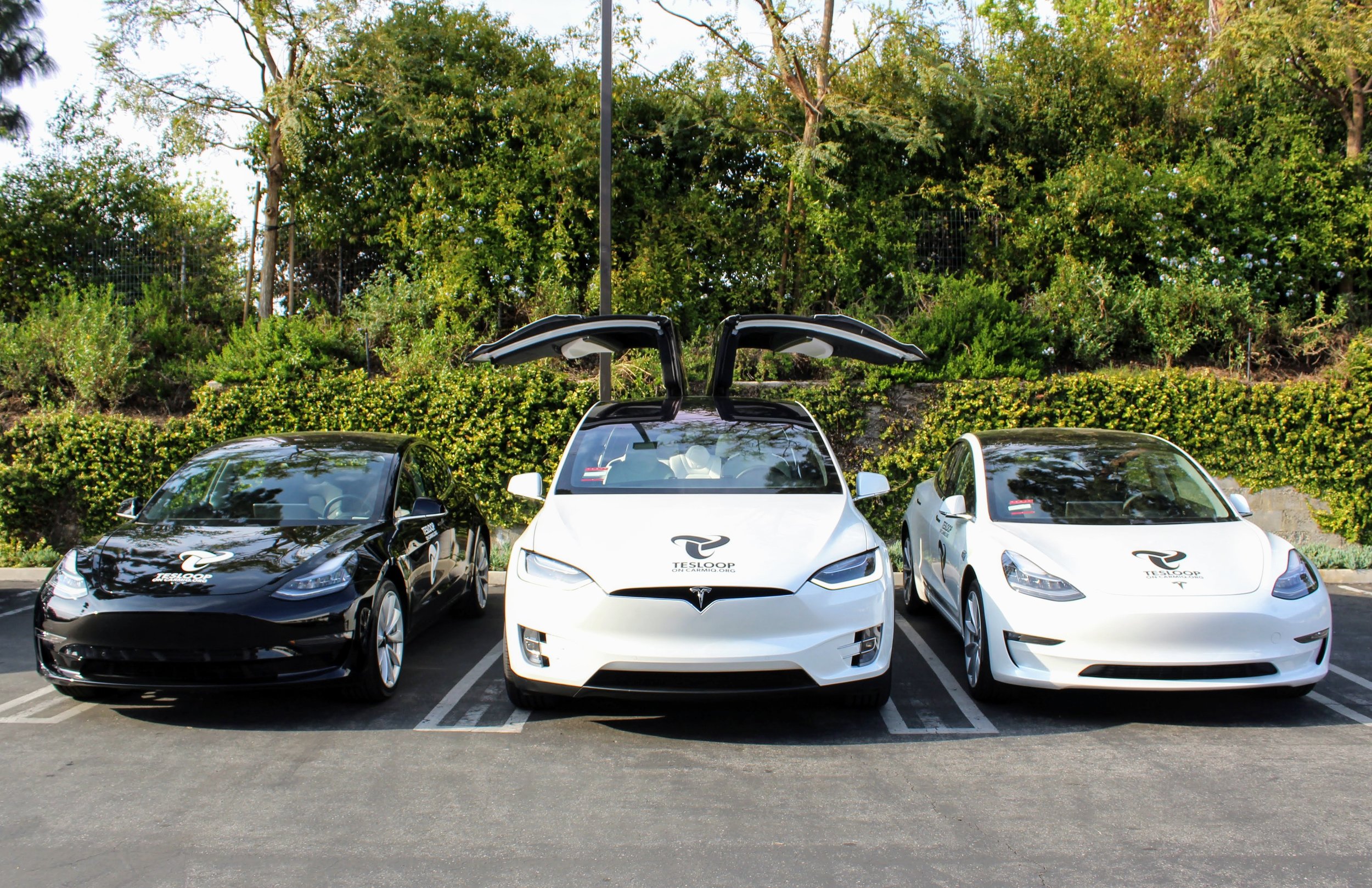 Tesloop is a Los Angeles-based startup that is creating the most innovative and customer-centric mobility service in the world. We manage a growing fleet of Tesla vehicles designed to soon replace all your other needs for a car. We are an independent start-up company, of about 60 people, led by experienced entrepreneurs, and are passionate about reinventing the way we interact with cars - offering a much more economical, sustainable and beneficial experience for everyone.
We are seeking people who are interested in building an amazing and enduring company along with us, and who have a passion for electric travel in sustainable vehicles. We are looking for a strong commitment towards the company mission of creating an unparalleled consumer experience for travel in a shared fleet model and elevating the potential of in-car transportation well beyond what is on the market today.
For vehicle pilots, because our cars employ "auto-pilot" ,the driving aspect of it is significantly less than in other vehicles, and the main focus is on the personal interactions with the passengers and our ground control staff.
Tesloop's initial consumer focus has been on long distance routes, where the transformative economics of the electric drivetrain are realized. Tesloop diplaces one-way rentals, commuter flights and trains, by enabling consumers to book seats or rent cars. New products built on the blockchain will enable efficient rentals and car exchanges with efficiencies.
Every Tesloop trip has: free fast WiFi; healthy snacks & drinks; phone and device charging; neck pillows; noise-cancelling headphones; great music; and amazing customer service. Additionally all Tesloop vehicles are zero emissions and can be renewably powered.
Tesloop has a strong emphasis on the software technology required for routing, pricing, remote vehicle administration, and security, as well predictive models based on deep learning from the vehicle data. Since its launch in 2015, Tesloop has become the highest rated transportation service in the world, and is rapidly expanding across California and beyond. We've recently took a big step into developing a hub where there is collaborative fleet management revolving around Teslas. Refer to the information below to see where Tesloop is exploring next!
CARMIQ & the Carma Token Blockchain Crypto Whitepaper
Tesloop is working on providing a cryptographically tokenize a marketplace that manages the data feed related to vehicles. Details on the plan can be seen on our whitepaper here: carmiq.org (This outlines a tokenized platform to rationalize mobility for the digital electric vehicle age).
Tesloop Intro Deck
See the Carmiq and Company overview deck here.
Customer Reviews
Facebook See the 360 reviews on 4.9 average.
See the 200+ reviews on Yelp 5.0 average (many other reviews in other cities hidden by Yelp)
Detailed Metrics
Tesloop is pursuing a strategy to make all non-personal information transparent in an effort to make the benefits of electric transportation more apparent. Here, you can see the Live metrics on financials, occupancy, internal satisfaction, routes, etc...
Financial Models
Detailed Spreadsheet of Financial Model. Not a forecast.
Make a copy (file menu) and change the yellow cells with your own assumptions.
Patent Info
Our first patent on using the blockchain for vehicle telemetry. While this "invention" leverages the blockchain, the bigger concept here to use continuous telemetry to do financial modeling on vehicle depreciation. This should allow lenders and fleet owners to understand the true value of their vehicles in real-time and optimize usage to support lower depreciation. This general concept will transform electric vehicle financing models over the next several years, which should rise over $400B by 2022. Patent will be openly licensed.
Key Investors
Overview of key investors.
Background Info
Morgan Stanley Write Up on Tesloop and how Autonomous cars will affect the airline industry. I had lunch with the authors a few weeks before they wrote this.
Rethinking Transportation: Tony Seba write up on the transportation space and clean energy. Features case study on Tesloop. "When you combine autonomy, electric drivetrains, deep connectivity and supercharging, you've got — for the first time ever — an almost fully electric/digital system that can move atoms, not just bits."
Jeffries tech group features Tesloop in report on Autonomous Driving.
Press & Partner Info
Tesloop gets lots of inbound organic PR and will be ramping this up substantially in 2018. Take a look at our Press Page, which has info on partnerships with Farmers, Goodyear, and lots of fun local news coverage.
Videos
TL:DR - draft post on Tesla and the industry, very long and detailed.
Tesla Strategy Review - by Rahul Sonnad